HPC for SME Collaboration in Macedonia successfully held!
SESAME Net project action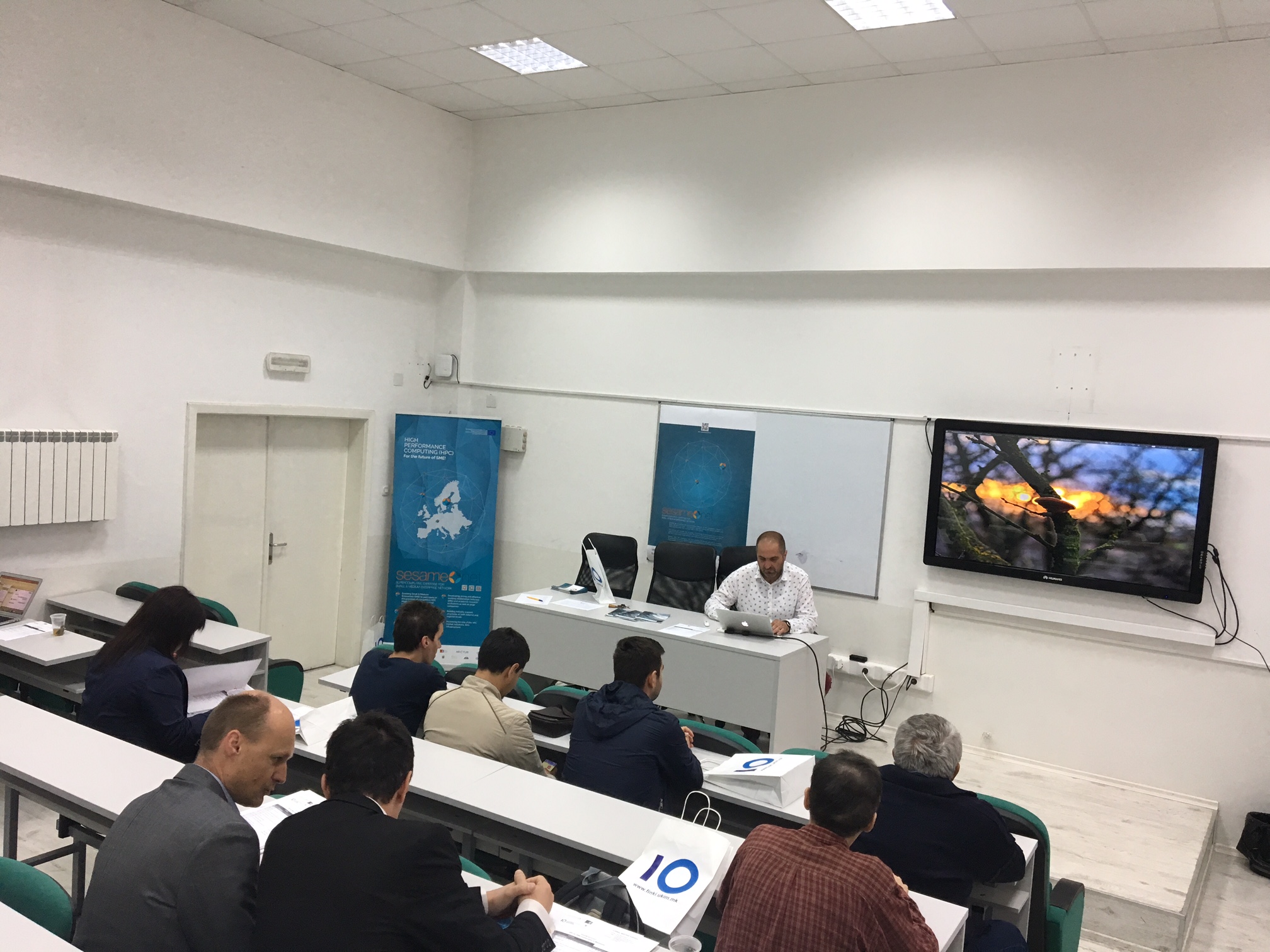 Regional workshop with training in Skopje (Balkan Region) was very successful. Over the standard HPC for SME presentations and best practice presentations, we have presented our experience regarding the Domain HPC User Cluster (Maritime Design Working Group), which is based on CRO national smart specialization and until now has 9 SME companies which currently using HPC for business. After the discussion, it was concluded that a domain HPC users cluster for the Pharmaceutical industry will be launched in Macedonia. We think Domain HPC user cluster focused on national Smart specialization can be "Innovative Practice". Innovation is manifested in linking SESAME Net objectives with national smart specializations to achieving the strategic goal of EC in the document "Digital Innovation Hub" (DIH).