Seminar "Collaboration in social sciences and humanities in a networked European research area" successfully finished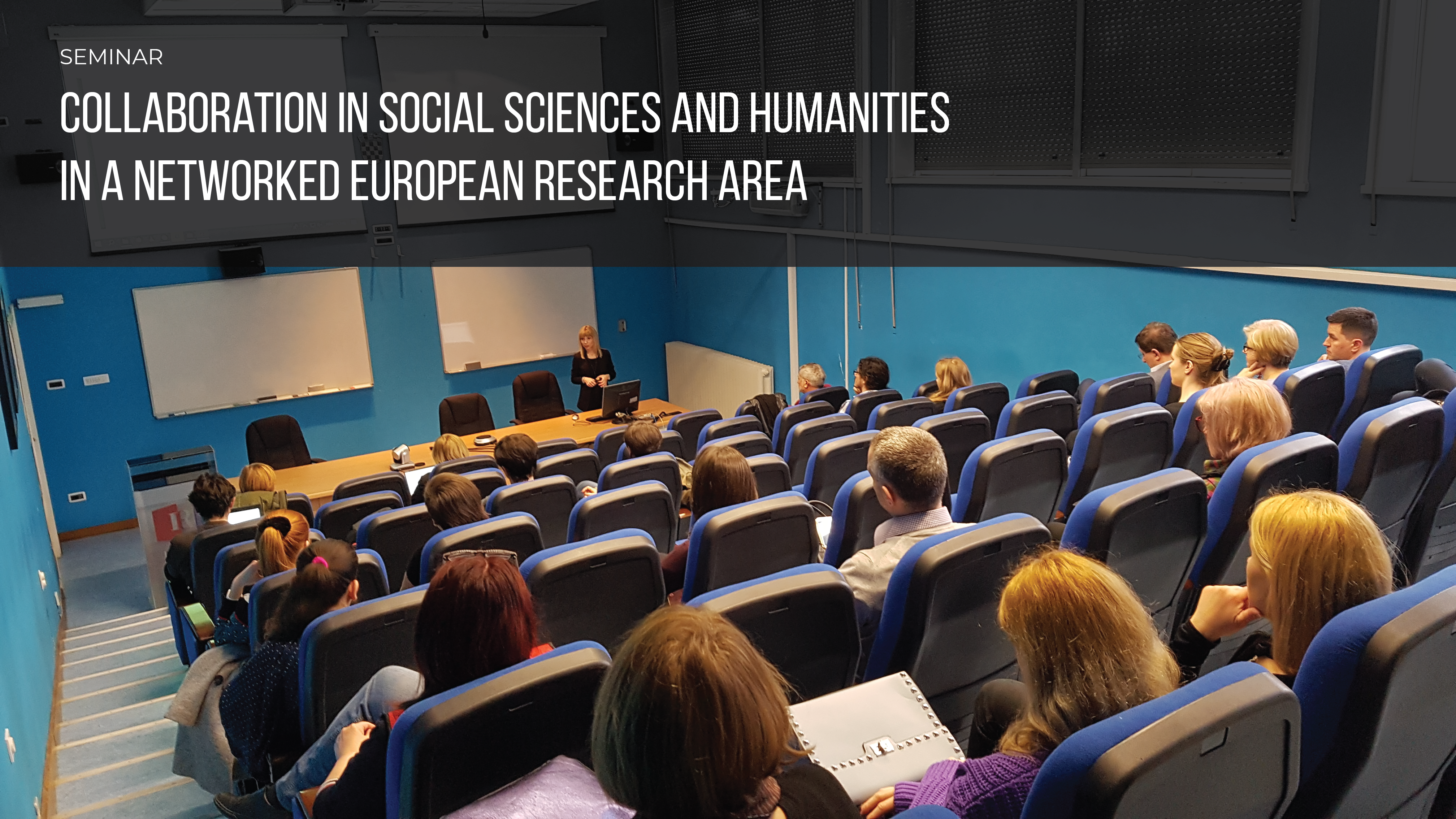 A seminar on "Cooperation in Social Sciences and Humanities in a Networked European Research Space" was held on Thursday, March 29, 2018 at the teleconference hall of the Ruđer Bošković Institute. Four European projects in the field of Humanities and Social Sciences - DARIAH-HR, CESSDA, OpenAIRE NOAD and EOSC Hub were presented at the seminar. Special emphasis has been placed on advanced computer services and tools developed to support open scientific space in social sciences. The seminar was attended by 26 participants from 11 different institutions within Croatia.
The goal of achieving better co-operation within the Social Sciences and Humanities scientific community has been achieved successfully and the proposals for holding future events with the same theme were accepted.
Featured projects:
DARIAH-HR  - Digital Research Infrastructure for the Arts and Humanities
CESSDA - Consortium of European Social Science Data Archives
OpenAIRE-Advanced - Open Access Infrastructure for Research in Europe NOAD (National Open Access Desk)
EOSC Hub - Services for the European Open Science Cloud
Presentations:
DARIAH-HR, Koraljka Kuzman Šlogar, The Institute of Ethnology and Folklore Research - https://mojoblak.irb.hr/s/WtHonMnYz82PSDo
CESSDA, Marijana Glavica, Faculty of Humanities and Social Sciences in Zagreb - https://mojoblak.irb.hr/s/zcFytq4GpLxyKy7
OpenAIRE-Advanced, Jadranka Stojanovski, University of Zadar/Ruđer Bošković Institute - https://mojoblak.irb.hr/s/m4NLnxEiWR5ZjSP
EOSC Hub, Karolj Skala, Ruđer Bošković Institute /Centre for informatics and computing - https://mojoblak.irb.hr/s/7ER2GKz64jAwN6P
EOSC Hub Applications, Davor Davidović, Ruđer Bošković Institute /Centre for informatics and computing - https://mojoblak.irb.hr/s/KAi53EA7F928AJn