Nemo6 - Structure, Function and Evolution of Nme6/Nm23-H6 Protein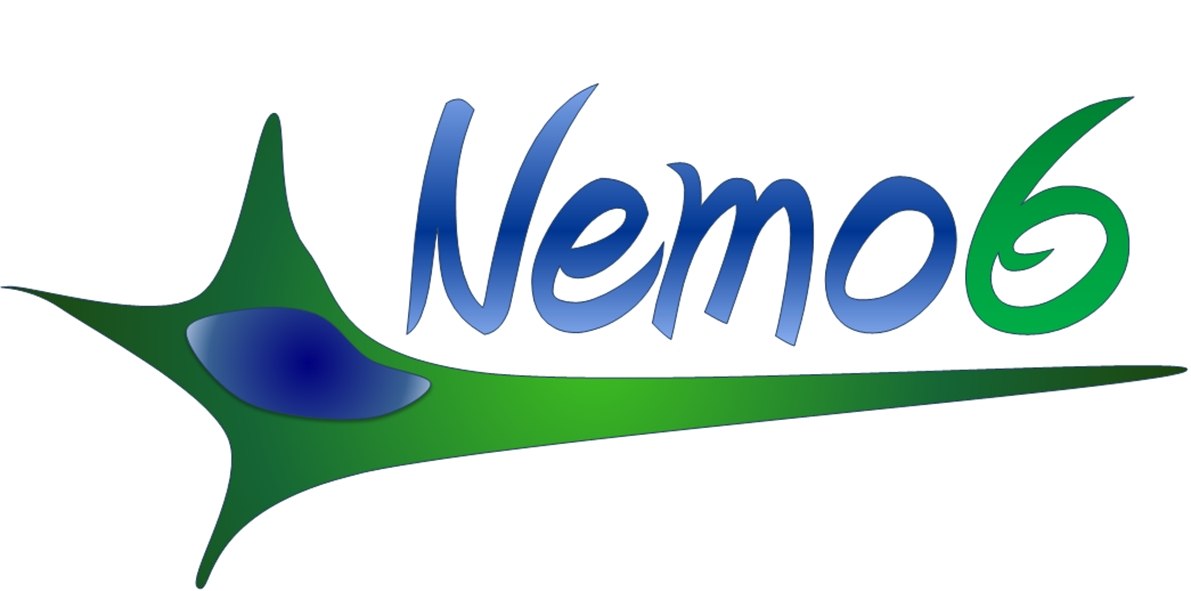 Category
Projekti Hrvatske zaklade za znanost
Nucleoside-diphosphate kinases (Nme/Nm23/NDPK) constitute a family of evolutionary conserved enzymes involved in many crucial biological processes. Despite of intensive studies in the last two decades, their biochemical functions have not yet been fully elucidated. The family consists of ten members divided in two groups. Group I, which encompasses Nme1-Nme4, has been extensively studied, especially Nme1 in the context of metastasis formation and Nme2 which appears to be involved in cardiac diseases. The Group I members in humans are generally highly homologous among themselves and in comparison to their orthologues in other Metazoans. They all possess the NDP kinase activity in their hexameric form. The Group II members display a lower level of mutual homology and, with a possible exception of Nme6, apparently do not possess the NDP kinase activity. Their multimeric structure has not yet been revealed. The Group II members are evolutionary older, especially the Nme5, Nme6 and Nme7. Numerous proteins from evolutionary distinct organisms exhibit extraordinary similarity in primary structure with their orthologues in mammals including humans, as do their predicted secondary and tertiary structures. Therefore, it is presumed that they have similar or identical biochemical and biological functions. Sponges are regarded to be living fossils, and it is widely accepted that their genome and proteome structure did not change much in the last 500 million years. Therefore, they have probably preserved the genome and proteome structure of the common ancestor of all Metazoans. Our results on sponge Nme genes/proteins show that NmeGpISd, the single member of the Group I from marine sponge Suberites domuncula, probably reflects the characteristics of the ancestral Group I Nme genes/proteins, which existed prior to the duplication of this group in vertebrates and other lineages. On the contrary, the results of our studies on Nme6Sd suggest that the sponge protein has different cellular functions from its human orthologue. Building upon our previous work on the human and sponge Nme family proteins, the proposed project will focus on resolving the structure, as well as biochemical and biological functions of the human Nme6 and its changes during evolution. We will employ a range of biochemical methods and combine them with modern molecular biology methods supported by advanced confocal microscopy techniques. We will attempt to 1) clarify the potential NDP kinase activity and the quaternary structure of Nme6; 2) unravel its involvement in crucial cellular physiological processes; 3) define the subcellular localization of Nme6; 4) identify the possible interacting partners of Nme6, with a focus on the Nme Group I proteins, and the intracellular location of their interaction. We are confident that our research on the Nme6 protein will provide new insights into this protein family in general and the role of its members in major human diseases.
Publications:
1. Ćetković H, Harcet M, Roller M, Herak Bosnar M*. A survey of metastasis suppressors in Metazoa. Laboratory Investigation 2018, Laboratory Investigation 98, 554–570,2018
2. Herak Bosnar M*, Radić M, Ćetković H. A young researcher's guide to NME/Nm23/NDP Kinase Periodicum biologorum 120, 3-9, 2018
3. Ćetković H+, Halasz M+, Herak Bosnar M+: Sponges: A Reservoir of Genes Implicated in Human Cancer. Marine Drugs, Marine Drugs , 16(1), 20, 2018
+equal contribution
4. Ćetković H, Herak Bosnar M, Perina D, Mikoč A, Deželjin M, Belužić R, Bilandžija H, Ruiz-Trillo I, Harcet M. Characterization of a group I Nme protein of Capsaspora owczarzaki—a close unicellular relative of animals, Laboratory Investigation 98, 304–314, 2018
5. Radić M, Šoštar M, Weber I, Ćetković H, Slade N, Herak Bosnar M*. The Subcellular Localization and Oligomerization Preferences of NME1/NME2 upon Radiation-Induced DNA Damage, Int J Mol Sci 21, 2363-2382, 2020
6. Proust B, Radić M, Škrobot Vidaček N, Cottet C, Attia S, Lamarche F, Ačkar L, Godinić Mikulčić V, Tokarska-Schlattner M, Ćetković H, Schlattner U, Herak Bosnar M*. NME6 is a phosphotransfer-inactive, monomeric NME/NDPK family member and functions in complexes at the interface of mitochondrial inner membrane and matrix. Cell Bioscience 11, 195, 2021
Conference Papers:
1. 13th Multinational Congress on Microscopy, Rovinj, Croatia, 24 - 29/09/2017
Helena Ćetković, Martina Radić, Lucija Ačkar, Maja Herak Bosnar.
Nucleoside-diphosphate kinase Nme6 in humans and sponges // 13th Multinational Congress on Microscopy, Rovinj, Croatia, 24 - 29/09/2017. 202-203 (poster).
2. EACR25 - 25TH BIENNIAL CONGRESS OF THE EUROPEAN ASSOCIATION FOR CANCER RESEARCH, Amsterdam, Nizozemska, 30/06 - 03/07/2018.
Herak Bosnar, Maja; Radić, Martina; Ačkar, Lucija; Proust, Bastien Lucien Jean; Ćetković, Helena.
SUBCELLULAR LOCALIZATION AND EXPRESSION OF NME6, A MEMBER OF THE NME/NM23/NDPK FAMILY, IN HUMAN TUMOUR CELLS // ESMO Open - Abstracts of the 25th Biennial Congress of the European Association for Cancer Research, Amsterdam, The Netherlands, 30 June - 3 July 2018 / Berns, Anton (Ed.).
London : European Society for Medical Oncology, 2018. (poster).
3. FEBS3+-From molecules to living systems, Siofok, Hungary, 02 - 05/09/2018
Proust, Bastien Lucien Jean; Radić, Martina; Ačkar, Lucija; Škrobot Vidaček, Nikolina; Ćetković, Helena; Herak Bosnar, Maja.
NME6 expression and subcellular localization in human tumor cell lines // FEBS3+ From molecules to living systems Final Programme & Book of Abstracts. 2018. (poster).
4. FEBS3+-From molecules to living systems, Siofok, Hungary, 02 - 05/09/2018
Herak Bosnar, Maja; Perina, Drago; Harcet, Matija; Mikoč, Andreja; Bago, Ružica; Deželjin, Martina; Ćetković, Helena.NME/NM23/NDPK from unicellular eukaryotes to humans // FEBS3+ From molecules to living systems Final Programme & Book of Abstracts. 2018. (invited lecture)
5. HDIR-5; Translating Science to Medicine-Targets and Therapeutics. Fifth meeting of the Croatian Association for Cancer Research with International Participation, 08 - 10/11/2018
PROUST, Bastien Lucien Jean; RADIĆ, Martina; ŠKROBOT VIDAČEK, Nikolina; AČKAR, Lucija; ĆETKOVIĆ, Helena; HERAK BOSNAR, Maja.
THE HUMAN NME6: EXPRESSION AND SUBCELLULAR LOCALIZATION IN TUMOR CELL LINES // HDIR-5 Meeting, Libri Oncologici, Croatian Journal of Oncology.
Zagreb : University Hospital for Tumors, Zagreb, Croatia, 2018. 1-93 (poster)
6. 26th Annual Meeting of the Croatian Microscopy Society
PROUST, Bastien Lucien Jean; RADIĆ, Martina; ŠKROBOT VIDAČEK, Nikolina; AČKAR, Lucija; ĆETKOVIĆ, Helena; HERAK BOSNAR, Maja.
THE HUMAN NME6: EXPRESSION AND SUBCELLULAR LOCALIZATION IN TUMOR CELL LINES (poster)
7. The 45th FEBS Virtual Congress, 03 – 08/07/2021
Proust, Bastien Lucien Jean; Škrobot Vidaček, Nikolina; Radić, Martina; Ćetković, Helena; Ačkar, Lucija; Herak Bosnar, Maja.
Structure, function and localization of NME6 - a member of the NME/NDP kinase family. 45th FEBS Congress Abstracts; Virtualno, 2021. 025-23, 1 (poster)