High-speed vibrational mills
Mechanochemical reactions in solid phase without solvents are possible in high-speed vibrational mills.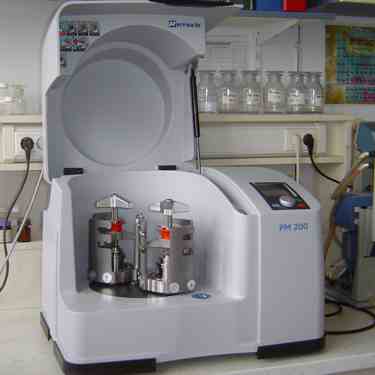 Mechanochemical organic synthesis is an emerging area of great potential, especially in the context of green chemistry. It enables environmentally friendly synthesis of a range of organic compounds under solvent-free conditions, or with minimal use of non-toxic solvents such as water or alcohols. Hence, the research in our laboratory is primarily focused on the "green" synthesis of guanidine based compounds via grinding. Also, we have an interest in studying metal complexes incorporating guanidines as ligands and the mechanism ot their formation in the solid state.
Three different mills:  MM200, MM400 and PM200 were installed in the Laboratory for physical-organic chemistry.