PRIDE Exhibition and HPC for SME Forum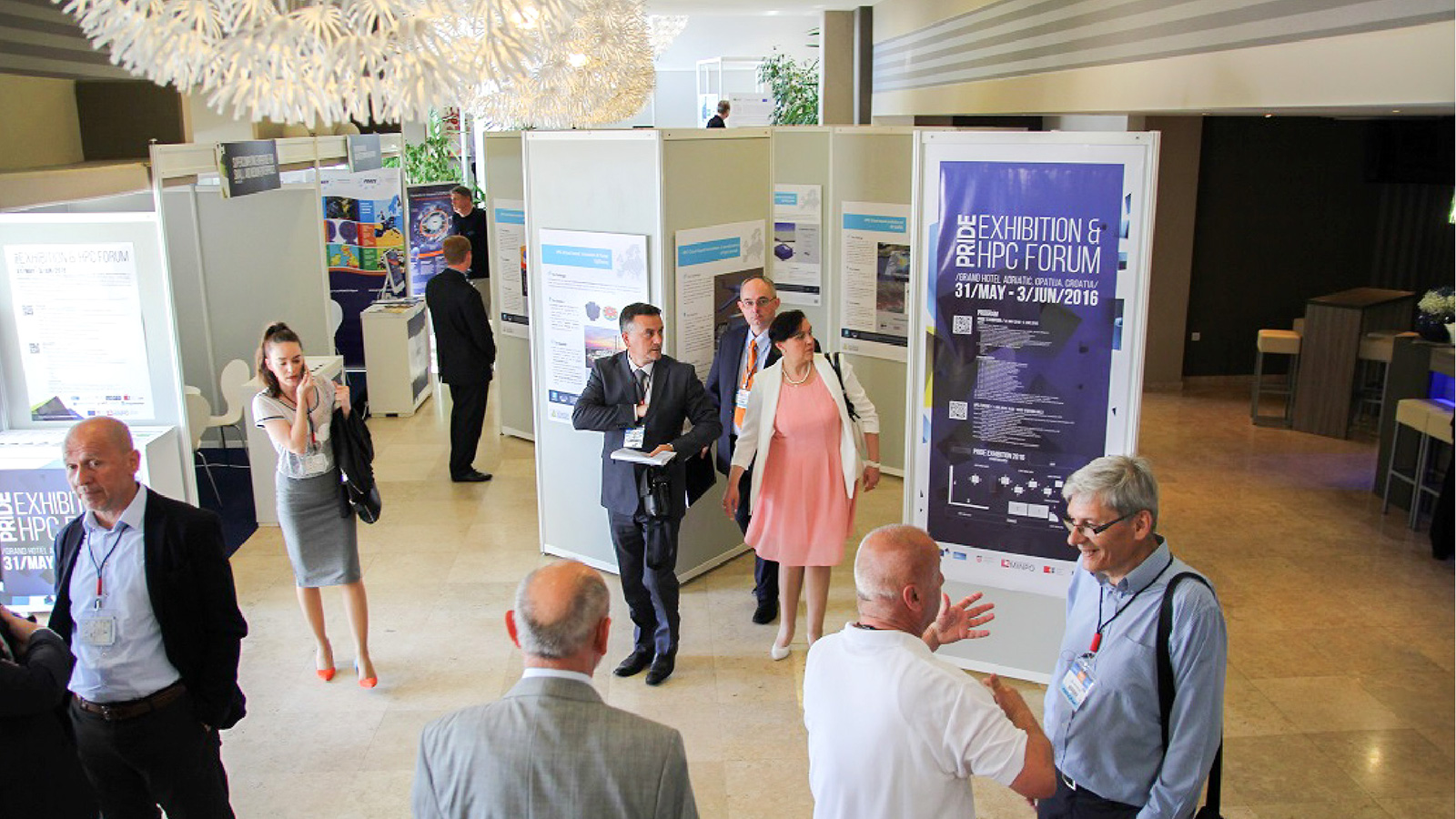 We are pleased to invite you to participate in HPC (High Performance Computing) for SME Business Advancement Forum on the MIPRO/PRIDE – PRoject Information and Dissemination Event 2016 to be held in Opatija, Croatia on June 1st 2016. 
The event is organized as part of the SESAME Net project funded through the European Commission's program for research and innovation - Horizon 2020 and by joint effort of MIPRO, Ruđer Bošković Institute and Arctur d.o.o..
The Forum, dedicated to promoting access to computational expertise anywhere in Europe, aims to solve some of the main challenges faced by SMEs in efforts to advance their business. It will demonstrate best practices, applications and concrete actions for introducing HPC to SMEs in order to accelerate the innovation process and time to market, enhance competitiveness, develop new products and services and create innovative solutions.
The Forum will also support initiatives at the regional and international levels to increase cooperation and coordination amongst different HPC Centres and user community and also present financing opportunities for SMEs that are currently opened. Successful use cases of HPC integration by SMEs through participation in the EU project FORTISSIMO will be presented.
The forum is opened for all who are involved in development, design, integration, marketing, use or support of HPC technologies and those who wish to become a part of the user community. 
More info
Project manager
Internal phone number:
1709