The MAGIC Project
MAGIC is located in the Roque de los Muchachos European North Observatory (2200m a.s.l.) on the Canary island of La Palma.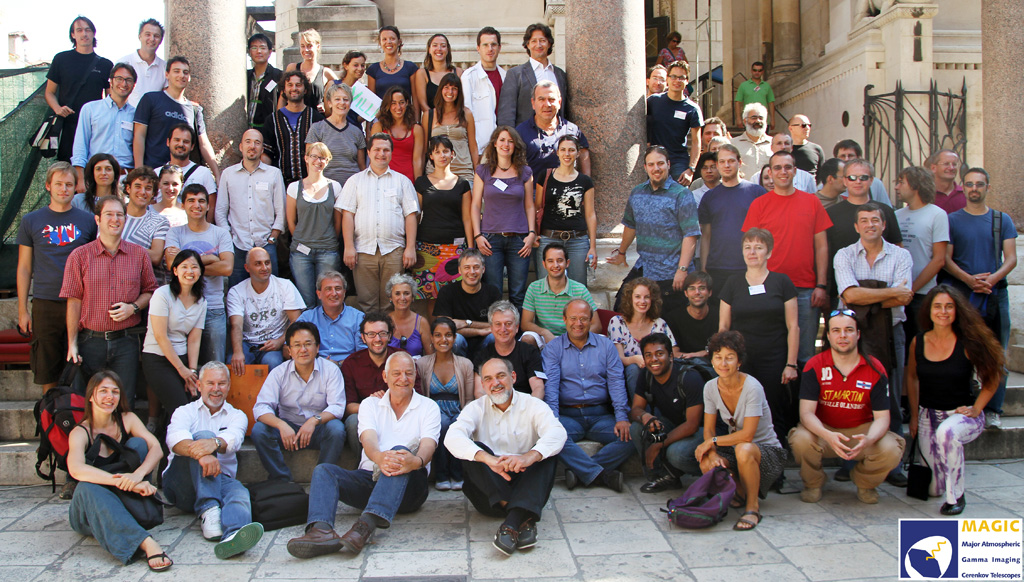 The system of two MAGIC telescopes, each of 17m in diameter, is currently the worldwide largest instrument for measuring very high energy gamma rays from cosmic sources in the energy range 25GeV-50TeV.
The neutral gamma rays impinge onto the earth's atmosphere and produce avalanches of secondary particles that emit bluish Cherenkov light. MAGIC is measuring the gamma rays by collecting and analyzing this Cherenkov light.
MAGIC has been built with the joint efforts of a largely European collaboration that includes about 160 researchers from Germany, Spain, Italy, Switzerland, Poland, Finland, Bulgaria, Croatia and Japan.
MAGIC is operating since 2004 and has discovered the most distant sources of very high energy gamma rays. Also, it has discovered pulsed gamma-ray emission from the Crab pulsar at energies ≥ 25 GeV.