CIR on the first PhD-Day at the Faculty of Electrical Engineering and Computing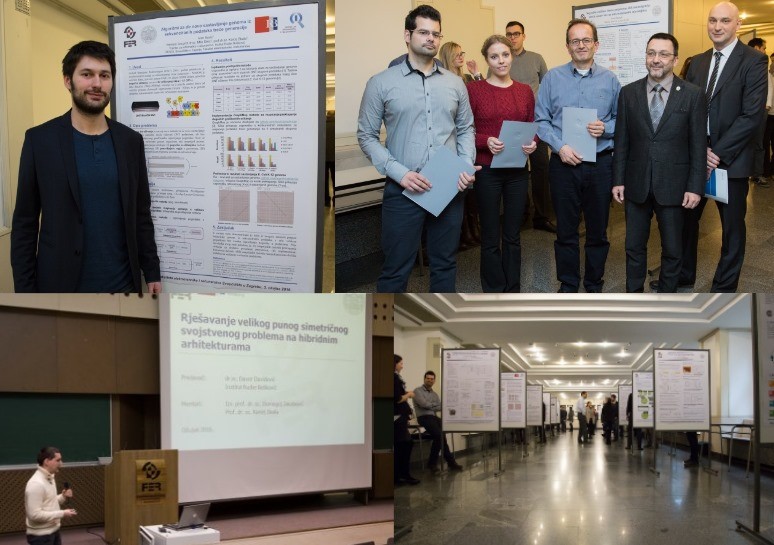 In the first part of the program, dr.sc Davor Davidović presented the research results and PhD experience of his doctoral dissertation "Solving large dense symmetric eigenproblem on hybrid architectures",which was awarded with the Silver plaquette "Josip Lončar", award given for especially successful doctoral theses.
The second part of the program was dedicated to the poster session.  In this session, Ivan Sović presented his current research results within the scope of his thesis entitled "Algorithms for de novo genome assembly from third generation sequencing data"and Eva Cetinić, whose poster presenting the thesis "Computitional detection of stylistic properties of paintings based on high-level image feature analysis",won the award for particularly outstanding posters.