Centre for informatics and computing 5th Interactive Workshop - Introduction to cloud computing (and its application in bioinformatics) successfully finished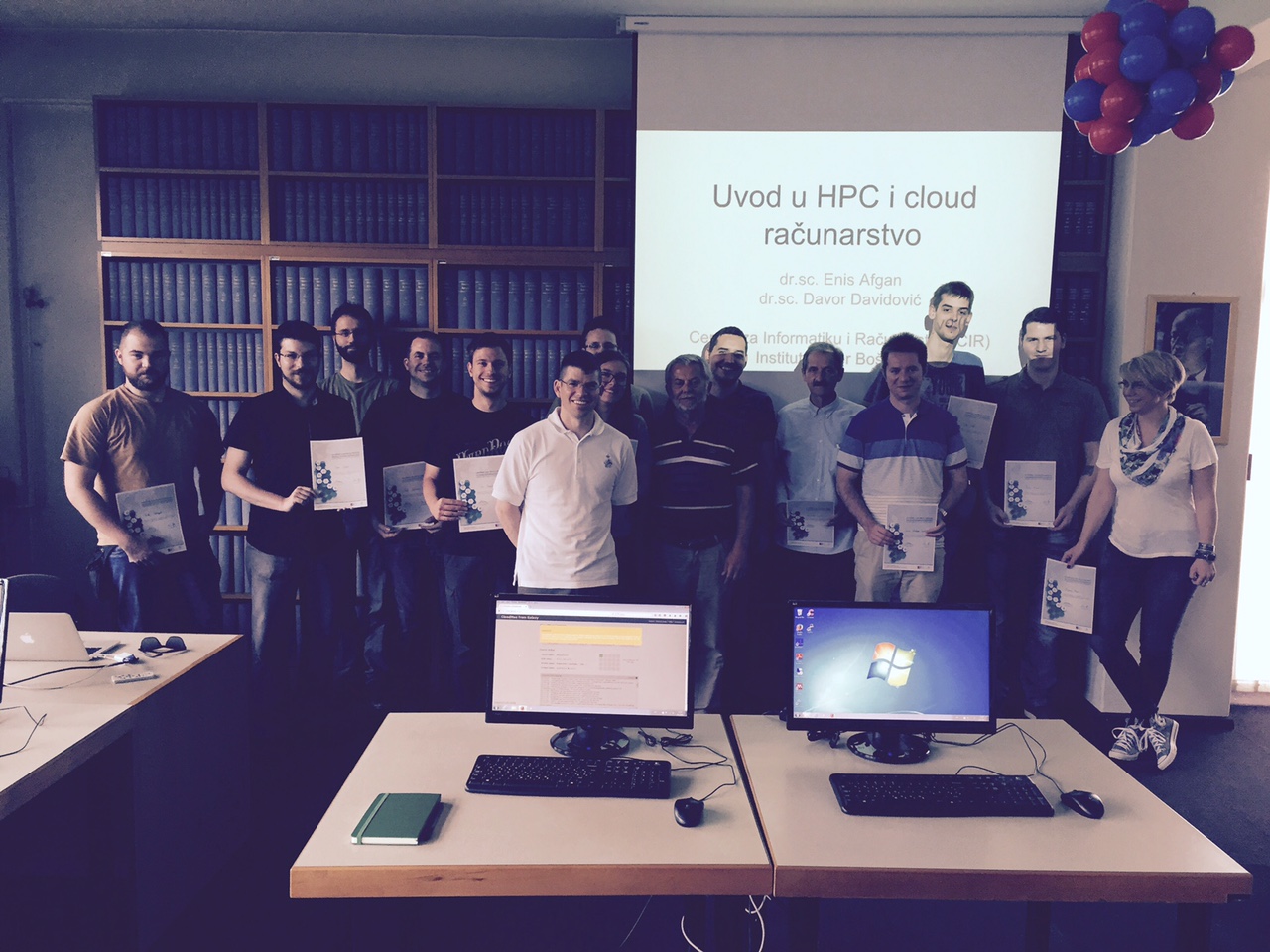 On Monday 6.6.2016. the 5th Interactive Workshop of the Center for Informatics and Computing - Introduction to HPC and cloud computing (with examples from bioinformatics) was successfully finished in the Blue Hall of RBI. The workshop introduced participants to the basics of cloud computing (the cloud), and demonstrated to them through several exercises, how to quickly and easily obtain the necessary computing and data resources that various cloud infrastructures offer to the scientific community and general public. Furthermore, participants where taught how the resulting computing resources could be adapted to the specific needs of their research, and how such a configuration can be saved for future use.
At a closing ceremony, head of the Center for Informatics and Computing professor Karolj Skala, awarded the participants certificates of successful completion of the workshop.
At the end of the workshop survey was conducted among participants who evaluated the organization and content of the workshop and the functionality of the computer labs and gave it a highest grade.