CIR in search for cancer cure through project "Searching for new drug candidates against prostate cancer using the Vini in silico cancer model"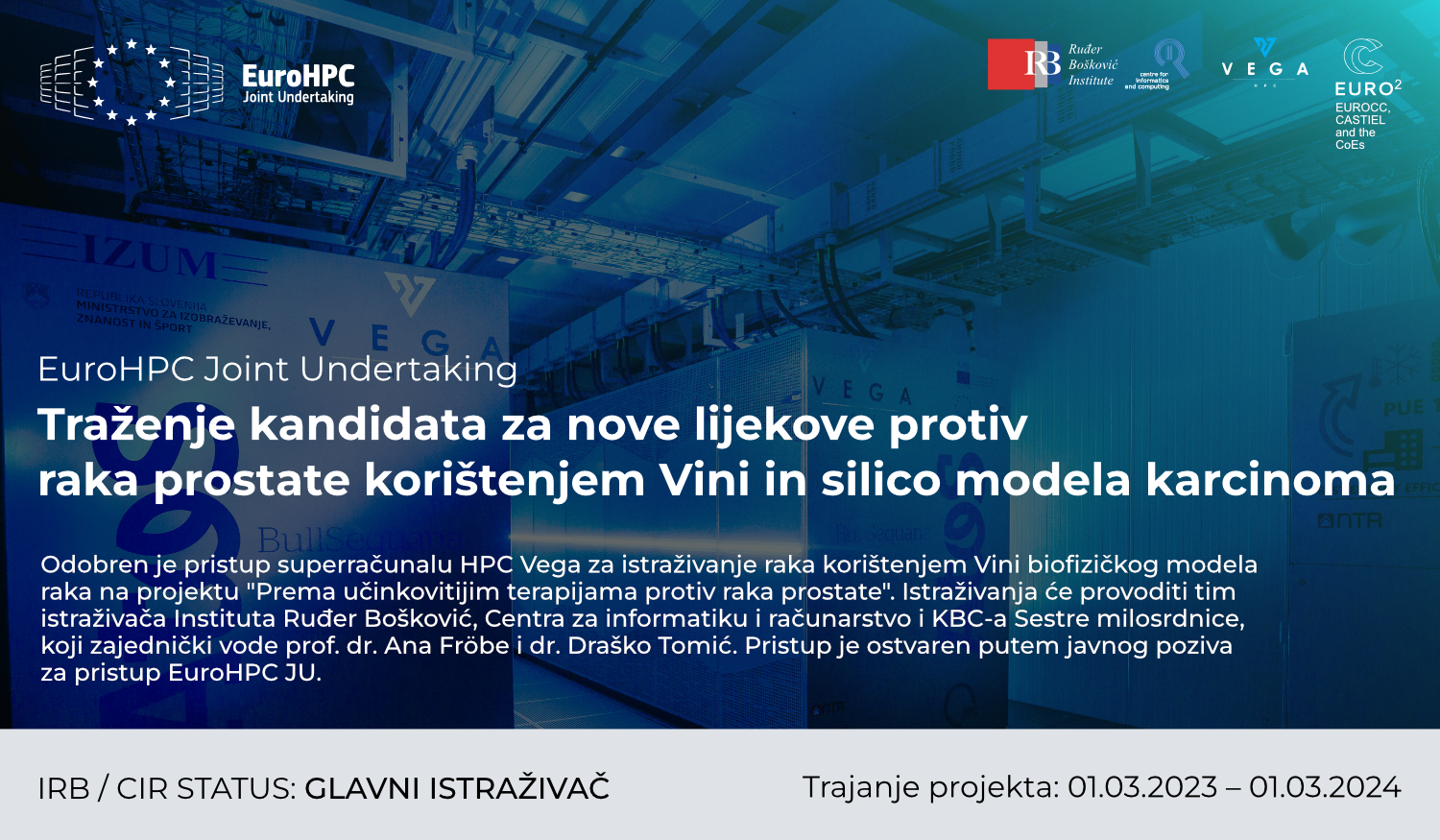 The Center for Informatics and Computing of the IRB, as the bearer of support and cooperation from the academic community in the application of HPC technology and infrastructure within the EuroCC2 competence center, announces the activity within the Vini eLab.
Over time, cancer can become resistant to all existing therapies, including radiation. This is why it is important to apply more effective therapy at an early stage and destroy cancer cells before they develop resistance. Finding new drugs for cancer is challenging due to its extreme complexity and the numerous mechanisms that contribute to its origin, development, and progression. However, with the advent of powerful computers and applications that can simulate the metabolic processes of the disease, it has become possible to decipher the complexity of cancer and thus find candidates for new drugs faster and more efficiently.
 Subsequently, within the framework of the EuroHPC Regular Access call EHPC-REG-2022R03, a team of scientists from the Center for Informatics from the Ruđer Bošković Institute and oncologists from KBC Sestre Milosrdnica, led by Dr. Draško Tomić, are using the Vini application to find a new therapy against prostate cancer. To select drug candidates, Vini uses the metabolic pathways of the disease and a complex mathematical procedure that guarantees an optimal solution. The application runs on the supercomputer HPC Vega at IZUM, Maribor, Slovenia, and for the purposes of this research, it has been allocated 10 million core hours.