CIR is supporting the development and adoption of the EBSI network at the European level through the project "The European Blockchain Services Infrastructure (EBSI-NE)""
Digital Europe Programme (DIGITAL) - DIGITAL-1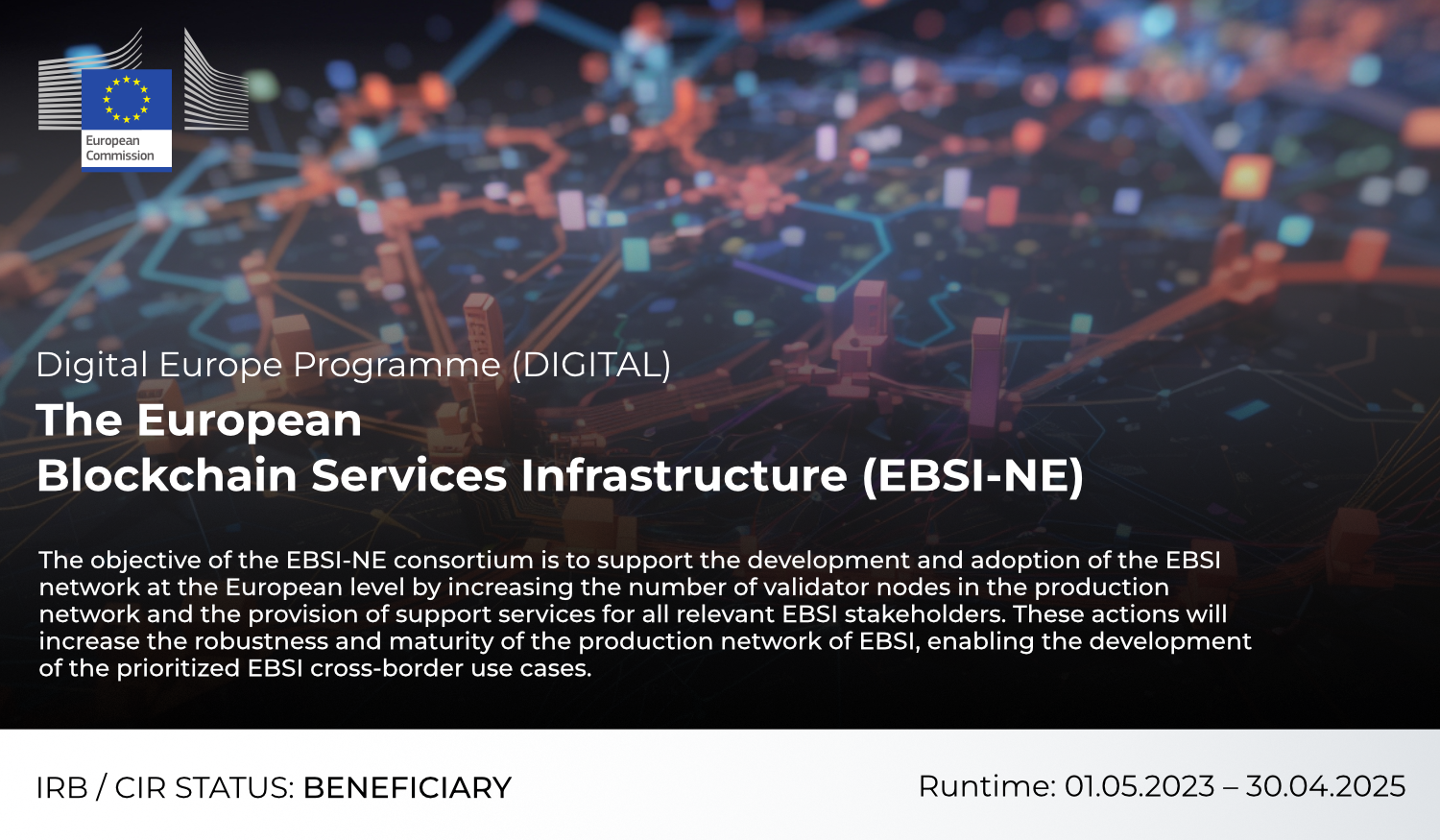 The objective of the EBSI-NE consortium is to support the development and adoption of the EBSI network at the European level by increasing the number of validator nodes in the production network and the provision of support services for all relevant EBSI stakeholders. These actions will increase the robustness and maturity of the production network of EBSI, enabling the development of the prioritized EBSI cross-border use cases. The consortium is made of 24 organizations from 14 European countries including Centre for informatics and computing (CIR) of Ruđer Bošković Institute (RBI). Furthermore, all consortium members that will operate an EBSI production node have received support from the European Blockchain Partnership representative of their respective countries.
The establishment, deployment, and operation of the new nodes in a unified and coordinated way will enhance the performance, robustness, resilience, security, and sustainability of the production EBSI network by leveraging industry best practices and technical knowledge. Specifically, the project will result in 18 new validator nodes in the EBSI production network and 24 entities providing different support services to the EBSI ecosystem across regions.
The activities included in this proposal include not only all the required tasks to deploy an EBSI production node but other voluntary actions proposed to increase performance, adoption and development of the EBSI network. This additional tasks include the integration of SIEM tools, development of tailored tests to improve robustness, creation of tools to facilitate adoption and node deployment in the future, development of framework to qualify EBSI nodes as trusted e-ledgers for eIDAS 2 as well as communication and dissemination activities to raise awareness and drive further development of EBSI.
Izvor: https://ec.europa.eu/