Workshop: Perspectives of the digital humanities in the European Open Science Cloud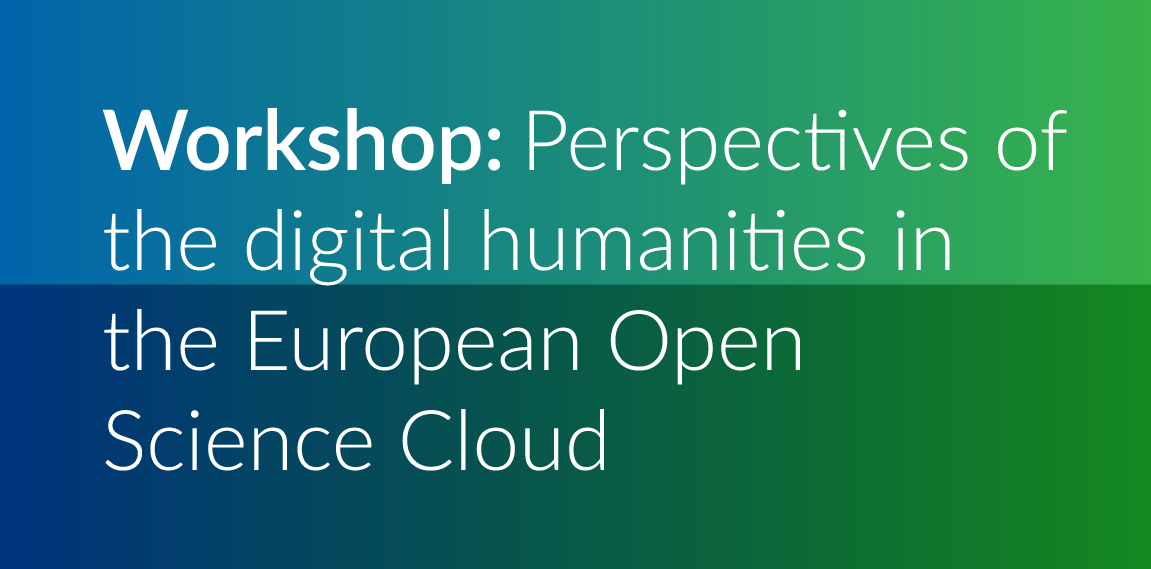 In the scope of two European projects from the Horizon2020 - EGI-Engage and Indigo-DataCloud - Centre for informatics and computing, Ruđer Bošković Institute, is participating in the development of new computer tools for fast and easy storage, search and analysis of various types of digitalized data collections from the humanities research field. The aim of the project is to improve the existing and encourage new digital humanities research with the help of new computer technologies, such as cloud computing.
The aim of this workshop is to introduce new computer tools and services developed during these two European projects. At the workshop participants will be introduced to the DARIAH scientific portal, and will be able to familiarize themselves with this and try out the computer tools developed for the needs of digital humanities. For the end of the workshop, discussion will be held on the possibilities of using demonstrated tools and technologies in the work and researches of the participants, their needs and the future cooperation of the DARIAH-HR community in the digital European research space.
Programme:
10:00 – 10:15 Introduction – prof.dr.sc. Karolj Skala
10:15 – 10:30 European Research Space and Digital Humanities – dr.sc. Davor Davidović
10:30 – 11:15 Hands-on: Scientific portal for the DARIAH community – dc.sc. Davor Davidović, Eva Cetinić
11:15 – 11:30 Break
11:30 – 12:15 Hands-on: Storage, search and analysis of digital content – Eva Cetinić, dr.sc. Davor Davidović
12:15 – 13:00 Panel discussion on the future and the needs of digital humanities in Croatia – prof.dr.sc. Karolj Skala (moderator)
Contact
Davor Davidović
davor.davidovic@irb.hr
Registration
Number of participants is limited and registrations are mandatory.
Registrations are open till 11.07.2017 and can be found at: https://eosc-dh-irb.eventbrite.com