3D Clothing Production by Additive Manufacturing - 3D CPAM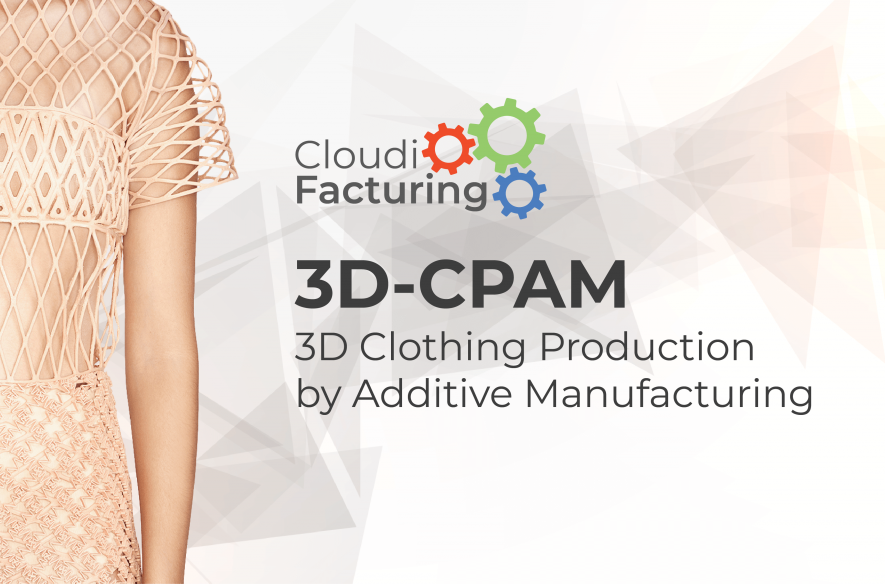 There is currently a major effort in the development of Industrial 3D printing platforms, which will be transformed into 3D production environments supported by Cloud-HPC and represent new advanced industrial manufacturing technology. On that way 3D Clothing Production by Additive Manufacturing (3D CPAM) experiment is a brand new optimised, innovative production process with features of: flexibility, adaptability, integrability and full programmability but it limited with time required to produce a single product (e.g. a jacket) which significantly decreases the total efficiency of the manufacturing process.The optimization by speed-up of the production phase is therefore of the utmost importance in delivering the end products to the market. To overcome these bottlenecks 3D CPAM optimizing the 3D fashion design-manufacturing process by significantly reducing the production time combining modern industrial 3D printing technologies and advanced HPC/Cloud services.
On that way overcoming the constraints on product size and realization time that are evident as a barrier now. According to the above, this project proposes to use a Digital Factory Concept (DFC) using a new production platform – the Large Scale Industrial 3D Digital Printing Environment already developed by Mikrotvornica, an SME partner in this project proposal optimising for garment production in this experiment. 3D additive manufacturing or printing technologies have a major impact on the traditional supply chain by reducing the number of necessary steps, allowing more distributed and decentralized production (e.g., at the point of sale), and lowering the need for warehousing, packaging, and transportation. But several limitations are found during the process of clothing manufacturing 3D technology, these are related to the modelling programs, printing processes, the creation process and the wearing of the clothing. 3D CPAM project proposal focuses on optimizing the rendering programs and printing drive process, to reduce the time and cost of the manufacturing process.