Laboratory for Low-level Radioactivities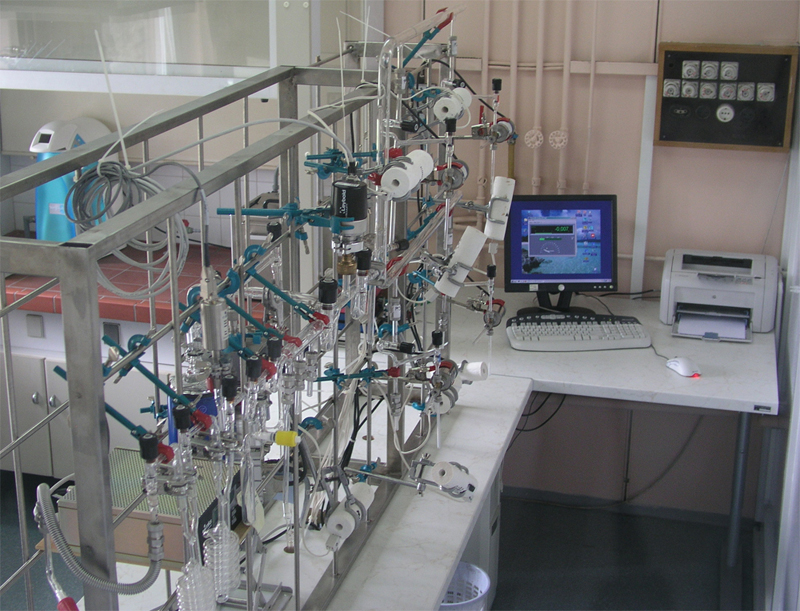 For more information consult old Laboratory WEB pages:
http://ariadne.irb.hr/en/str/zef/z3labs/lna/
Mission
Mission of the Laboratory is development of measurement techniques for radiocarbon and tritium activita at the international level and application of natural radioactive (14C, 3H) and stable (2H, 13C, 18O) isotopes in multidisciplinar scientific research as in archaeology, geology, hydrogeology, palaeoclimatology and ecology, as well as the study of interaction of low-energy radiation and gases. These investigations are in accordance with strategic research directives in Croatia, such as basic physico-chemical investigations in environment and investigations that contribute to the Croatian identity.
Vision
Being the only laboratory of this kind in Croatia and in wider region, vision of the Laboratory is to maintain the leading position in measurements and application of natural radioactive isotopes 3H and 14C by using the most recent techniques, and together with stable isotope measurements to form the regional "isotope centre of excellence", recognized in this part of Europe.
Activities
Members of the Laboratory develop measurement techniques of cosmogenic isotopes (14C, 3H), and application of isotopes in multidisciplinary scientific research in archaeology, geology, hydrogeology, geochemistry, paleoclimatology and ecology. Significant part of investigation is performed in karst environment using isotopic and geochemical analyses. Also, they conduct research in interactions between low-energetic radiation and gases. The laboratory is the only one of its kind in Croatia, as well as in the wider region. The continuous work on modernizing of measurement technique and equipment by introduction of graphite sample preparation method for measurement of 14C by accelerator mass spectrometry (AMS) will keep the Laboratory the leading position in measurements and application of isotopes with the aim to form a regional centre of excellence. Besides the regular funding by the Ministry of Science, Laboratory has an excellent track record of participation in international projects funded by European Commission (FP5, FP6, and FP7) and IAEA and has a significant cooperation with numerous cultural institutions, local authorities and industry.