Laboratory for ion beam interactions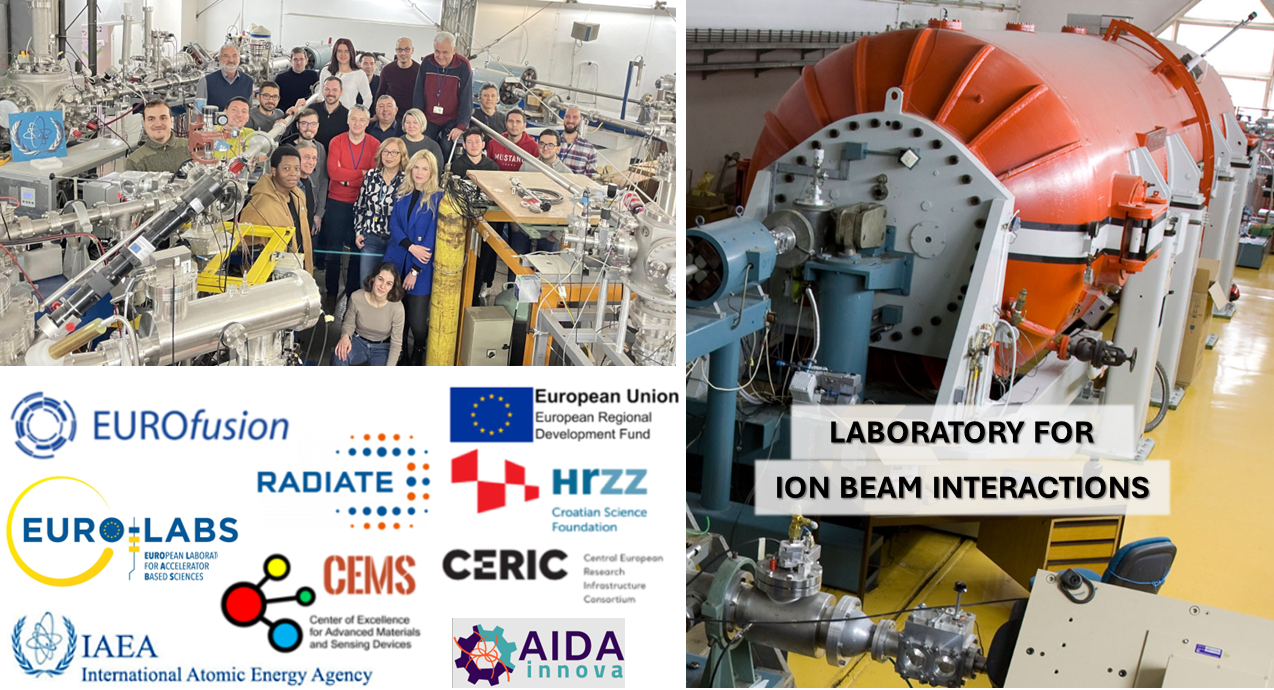 LIBI group performs basic and interdisciplinary research concerning interactions of ion beams with matter, and develops methods to characterize and modify properties of matter, with emphasis on nanostructure research. Part of the activities are connected to applications of analysis methods in biomedicine, environment as well as on research of cultural heritage objects. 
List of available ion beam techniques, categorized per experimental end-stations:
PIXE/RBS station:
Particle-induced X-ray emission or proton-induced X-ray emission (PIXE)
Rutherford Backscattering (RBS)
ToF-ERDA station:
Elastic Recoil Detection Analysis (ERDA)
Time-of-flight Elastic Recoil Detection Analysis (ToF-ERDA)
Ion beam channelling station:
RBS channelling (RBS/c)
PIXE channelling (PIXE/c)
In-air station:
In-air PIXE and X-ray Fluorescence (XRF)
Capillary station:
Capillary MeV Time-of-Flight Secondary Ion Mass Spectrometry (MeV TOF-SIMS)
DiFU station (Dual beam irradiation for FUsion materials):
Dual beam irradiation
Dual microprobe station:
Dual ion microbeam focusing (under development)
Ion microprobe station:
PIXE, ERDA, RBS, Nuclear reaction analysis (NRA), Particle-induced Gamma-ray emission (PIGE), coincidence scattering, Ion beam induced luminescence (IL), Secondary Ion Mass Spectrometry with MeV ions (MeV-SIMS), Secondary electrons (SEI), Scanning transmission ion microscopy (STIM), Ion beam induced charge (IBIC), Materials modification.
We also have a video demonstration representing some of the experiments and techniques typically done in our facility, recorded as a part of the IAEA workshop for ion beam analysis.
Also take a look at our video demonstrating the use of accelerators and the production of ion beams.
On the link above you can find information about the effect of the earthquake that hit Zagreb on the 22nd of March 2020, on the RBI accelerator facility.