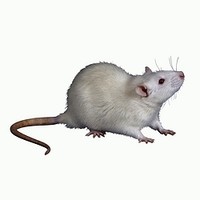 Facility for laboratory animals
Our facility breeds inbreed strains of mice (BALB/cBkl, CBA/H, C3Hf/Bu, C57BL/Go, C57BL/6-Ly5, NOD, Hsd:ICR (CD-1)) for the research projects conducted mainly in Rudjer Boskovic Institute. In our animal unit two colonies of rats are developed from the Wistar stock, i.e. "Hyperserotoninemic rat" and "Wistar-Zagreb 5HT rat". Both models are used in neuroscience research as rodent models for selected neuropsychiatric disorders as well as in related neuropsychopharmacological research.

Head
+385 1 456 0992
Fax: +385 1 456 0992
Head of facility:
Phonel/Fax: +385 1 456 0992
Internal phone 1704
e-mail: stojkov@irb.hr
Facility personell:
Phone: 385 1 456-0950
Internal phone 1815 i 1813
e-mail: plz@irb.hr
left
right
Facility for laboratory animals (PLŽ) was established in 1961. within the biology department of "Ruđer Bošković" Institute and has been providing laboratory animals to IRB researchers since.
Facility for laboratory animals houses breeding and experimental sections with a floorspace of about 250 m2. Experimental section is composed of 4 rooms for laboratory mice, two for rats and one for cats. We have two laboratories for animal experiments, quarantine or isolation unit, room and sterile laboratory for immunodeficient models and cell culture laboratory.
The facility houses all necessary equipment for handling laboratory animals according to the European Directive 2010/63/EU and in accordance to Croatian Animal Welfare Law (NN 135/2006.)