Computer network system with laser data transmission in free space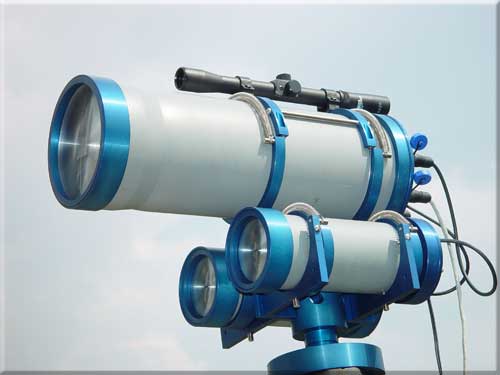 Category
Znanstveni projekti Ministarstva znanosti, obrazovanja i športa
Optical fibers are suitable for data transmission over longer distances. Aggravating circumstances arise in connection in urban areas due to the extensive costs. Reveals the difficulty of connecting the end portions, and quick access to a network service to the user. Computer network with laser data transmission uses free space as a medium for data transmission (Free Space Optical Link). Communication between the targeted devices is accomplished via modulated laser beam in the visible and IR wavelength area. They are especially useful for city communications networks, MAN (Metropolitan Area Network). This type of network is an alternative to existing telecommunications networks.
The prototype device allows access to the user within the complex network (Last-hop access unit). The development provides for the realization of communication device at two wavelengths with adaptable functionality. Experimental line with real-time data can be monitored on this page. The measurement is carried out in real time, and in the diagram displays the information on the minimum, maximum and average time required to transmit data packets to transmit to the receiving party (including debugging). In addition to these three parameters, measured by the number of packet retransmissions, and is shown on the same chart which shows the previous parameters.
With the communication parameters are measured and the atmospheric conditions (temperature, humidity and air pressure), and these data are also shown in the diagrams on this page. Comparing these diagrams on atmospheric conditions (conditions in the communication channel) and data on the parameters of communication, it is possible to observe the behavior and availability of communication depending on the above parameters.