Efficient Method of Preparing Optically Pure Catalysts from the Isothiourea Family
Such a preparation of chiral isothiourea in a single reaction step definitely facilitates the path to desired catalysts.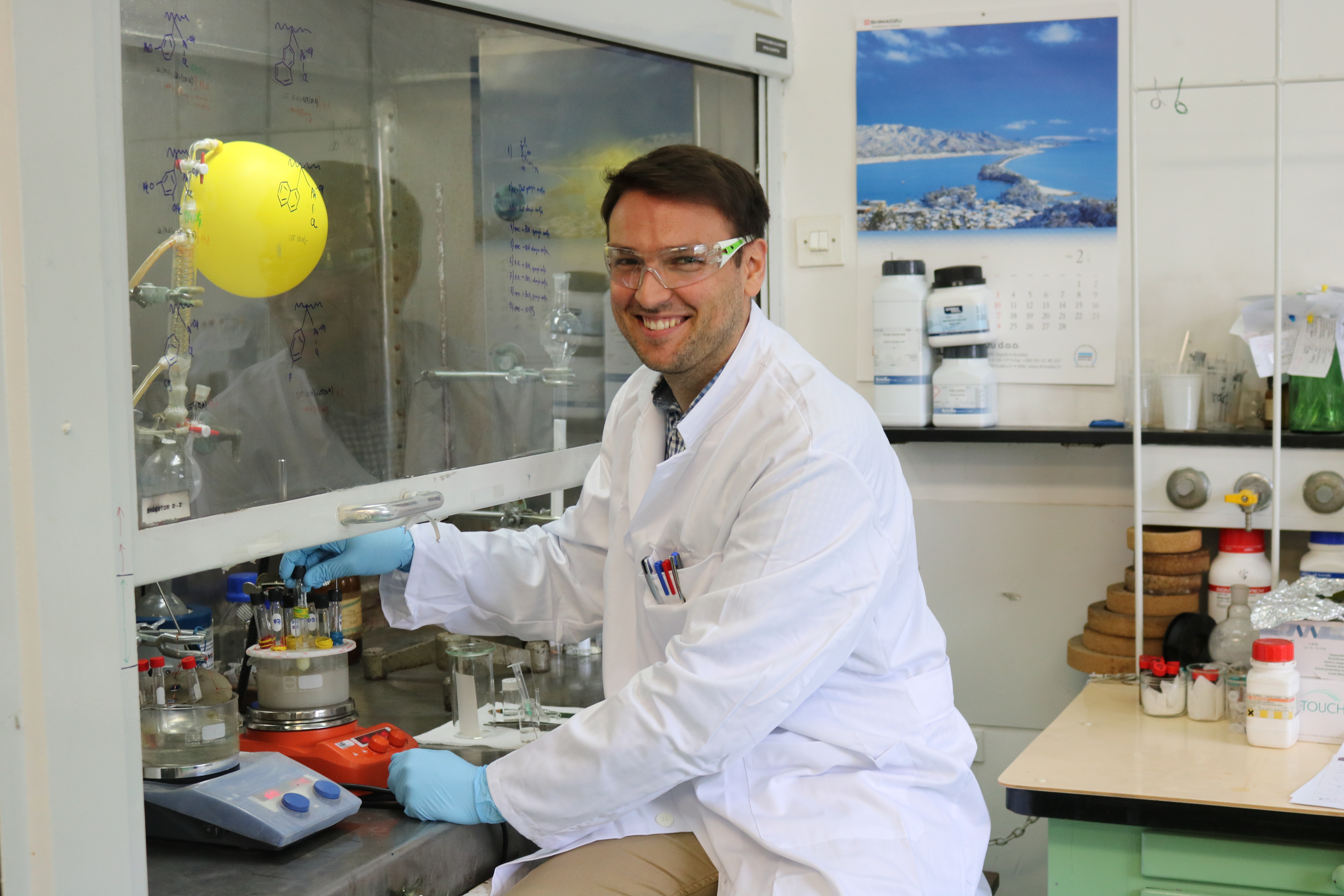 An international team of scientists, including Danijel Glavač, a doctoral researcher in the Laboratory for Biomimetic Chemistry of the Ruđer Bošković Institute (RBI), has developed a new method of synthesis of chiral isothiourea molecules. The proposed methodology for their preparation reduces the total number of synthetic steps, the amount of solvents and chemicals used, shortening preparation time in the process.
These findings are published by renowned scientific journal 'Chemical Science' (IF 9.063), which is one of the leading journals in the field of chemical sciences published by the Royal Society for Chemistry. Moreover, the editors have categorized this paper as a ChemSci Pick of the Week.
Modern synthetic protocols require new methodologies, which should be widely applicable, operationally smoother and cheaper, while using easily accessible and environmentally friendly catalysts. The latest developments in new catalysis for asymmetric transformations of complex molecules and drugs are of great interest from the synthetic, ecological and economic point of view.
''The use of small organic molecules for enantioselective catalysis provides the way how we can achieve these goals and avoid heavy metal-based catalysts or expensive biocatalysts. Because of its ability to activate a broad spectrum of substrates, asymmetric organocatalysts, that have a thiourea motif within their structure, has become one of the methods of choice for complex transformations, and it is increasingly replacing traditional methods,'' explains Danijel Glavač.
Less Chemicals and Solvents 
Chiral Isothioureas (HBTM) are used as catalysts in a large number of chemical transformations. So far, only complex, demanding and long-lasting processes have been used for their preparation. However, in this paper an international team of researchers proposed the preparation process that reduces the total number of synthetic steps and consequently reduces the amount of solvent, chemicals, and saves time. Such a preparation of chiral isothiourea catalyst in a single reaction step definitely facilitates the path to desired product.
''In this paper we described a general and highly effective approach to optically pure chiral HBTM catalysts using the so-called [4+2] cycloaddition, catalysed by chiral phosphoric acids. A wide range of HBTM catalysts was obtained in very high yields and excellent levels of optical purity (d.r. > 98:2 and up to >99% ee). Furthermore, this method can also be carried out on a gram scale, while computer and experimental methods describe reaction pathways for the generation of product." explains Glavač.
Mobility Programs Boosting International Visibility
Ovo istraživanje provedeno je u grupi prof. Géraldine Masson na Université Paris-Saclay, gdje je Danijel Glavač boravio u sklopu stipendije IRB-a i Francuske ambasade 2018. godine.
"Thanks to Danijel's contribution to this work, achieved in a relatively short time, it was possible to link the Croatian and French research groups, which until then had no contacts. Based on the above results we were granted Cogito project for the period 2019-2020. The project will enable our PhD researchers to spend a certain amount of time in a lab of the French partner with the aim of adopting modern methods in the development of catalytic reactions," explains Dr Matija Gredičak, Danijel`s mentor.
Best Return on Investment
"The RBI recognizes the importance of internationalization of Croatian science, hence encourages researchers' mobility with the aim of establishing new international co-operation and projects. In this sense, the RBI particularly encourages the mobility of postgraduate students and postdoctoral researchers. This paper is a confirmation of well-invested funds, and Danijel is the best example of a worthy student who, with the support of a mentor, invests in his knowledge and scientific development, "concludes Dr Ivanka Jerić, Head of the RBI Laboratory for Biomimetic Chemistry.