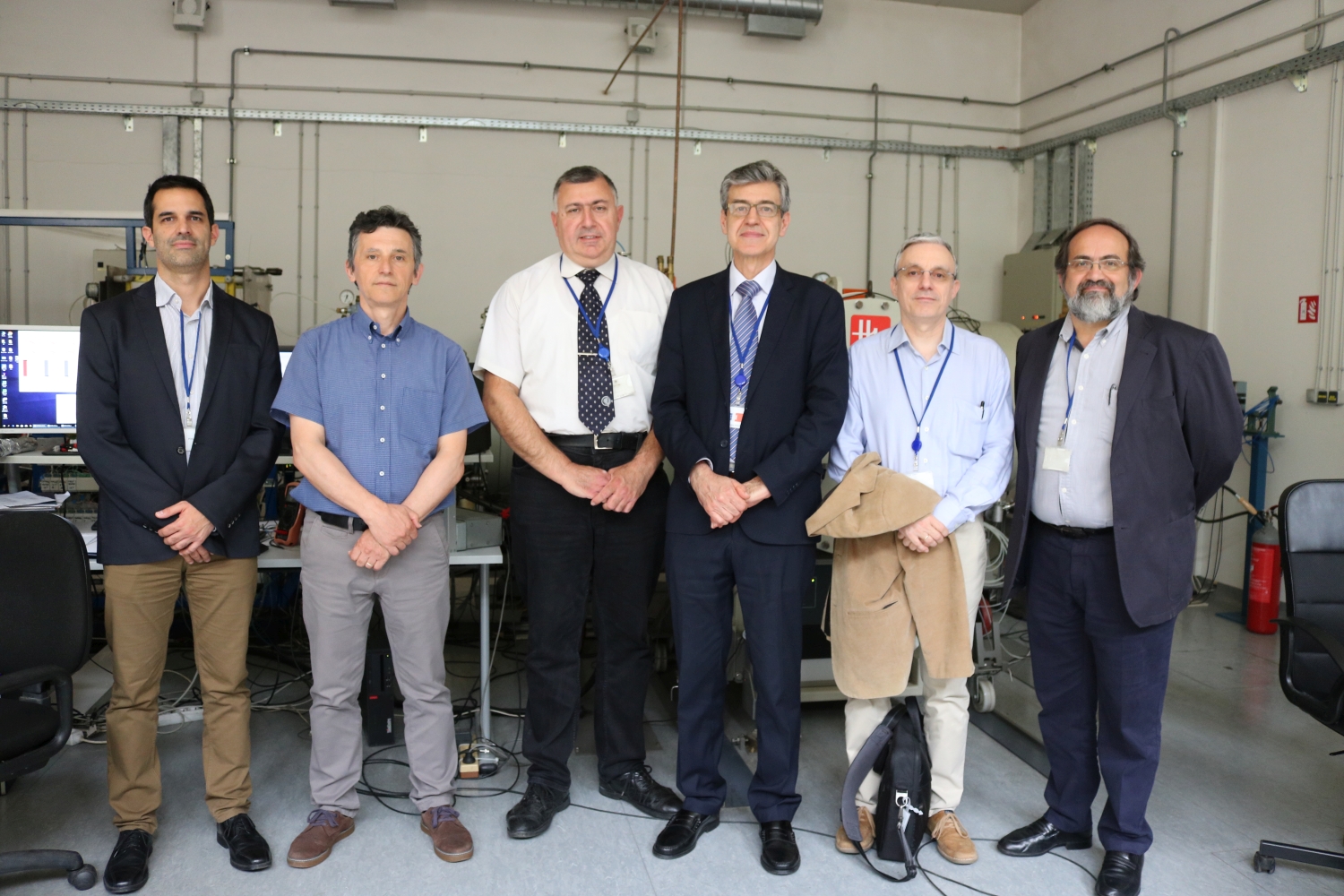 The Ruđer Bošković Institute hosted a two - day working meeting of Spanish and Croatian experts in the field of fusion. The meeting is a continuation of the cooperation between the Spanish Centre for Research on Energy, Environment and Technology - CIEMAT and RBI.
The RBI was particularly honoured to host prominent scientists from CIEMAT, Angela Ibarru, Chief Designer and Project Manager of DONES, and Joaquin Sanchez, the Chair of the Governing Board of the European Union's Agency 'Fusion for Energy'.
The DEMO Oriented Neutron Source (DONES) infrastructure will help scientists to test materials in an environment of neutron irradiation similar to that of a Demonstration fusion reactor (DEMO), the machine that will follow ITER.
The ITER project is one of the most ambitious energy projects in the world today and is considered the most complex device in the history of civilization. DONES facility has been considered essential for a long time in order to design DEMO.
IFMIF-DONES aims to study the extreme conditions of fusion materials under energy production and particularly research on irradiation for DEMO operation. The estimated budget for the construction is between 400 and 600 million euros and the construction will take 10 years and it will be operating at least 20 years.
"The aim of DONES is to enable the study of the resistance of fusion materials under intense neutron radiation. This 550 million euro worth device, together with its related device - AFNS in Japan, will be built in co-operation between the EU and Japan, while the main EU partners are Spain and Croatia. Therefore, this workshop was a great opportunity for our colleagues from Spain to present the best possible opportunities for cooperation with the RBI and other partners in Croatia, "said Dr Tonči Tadić from the Ruđer Bošković Institute and a representative of Croatia in the Governing Board of the Fusion for Energy.
The EU activities in the project are managed by the Fusion for Energy Agency based in Barcelona, while the device itself is being built in Cadarshe in Southern France. Scientific research in fusion, i.e. design of ITER, design of fusion power plant DEMO and other accompanying devices is carried out by the consortium EUROfusion. Currently, 30 research organisations and universities from 26 European Union member states plus Switzerland and Ukraine are members of the consortium, together with 156 cooperative institutions.
Besides representatives of CIEMAT and RBI, the workshop gathered distinguished fusion experts from the Split Faculty of Electrical Engineering, Mechanical Engineering and Naval Architecture (FESB), the Institute of Physics (IFS) and INETEC - the Institute for Nuclear Technology.
T
T
Senior Research Associate