RBI Signs Contract for the implementation of construction works within O-ZIP project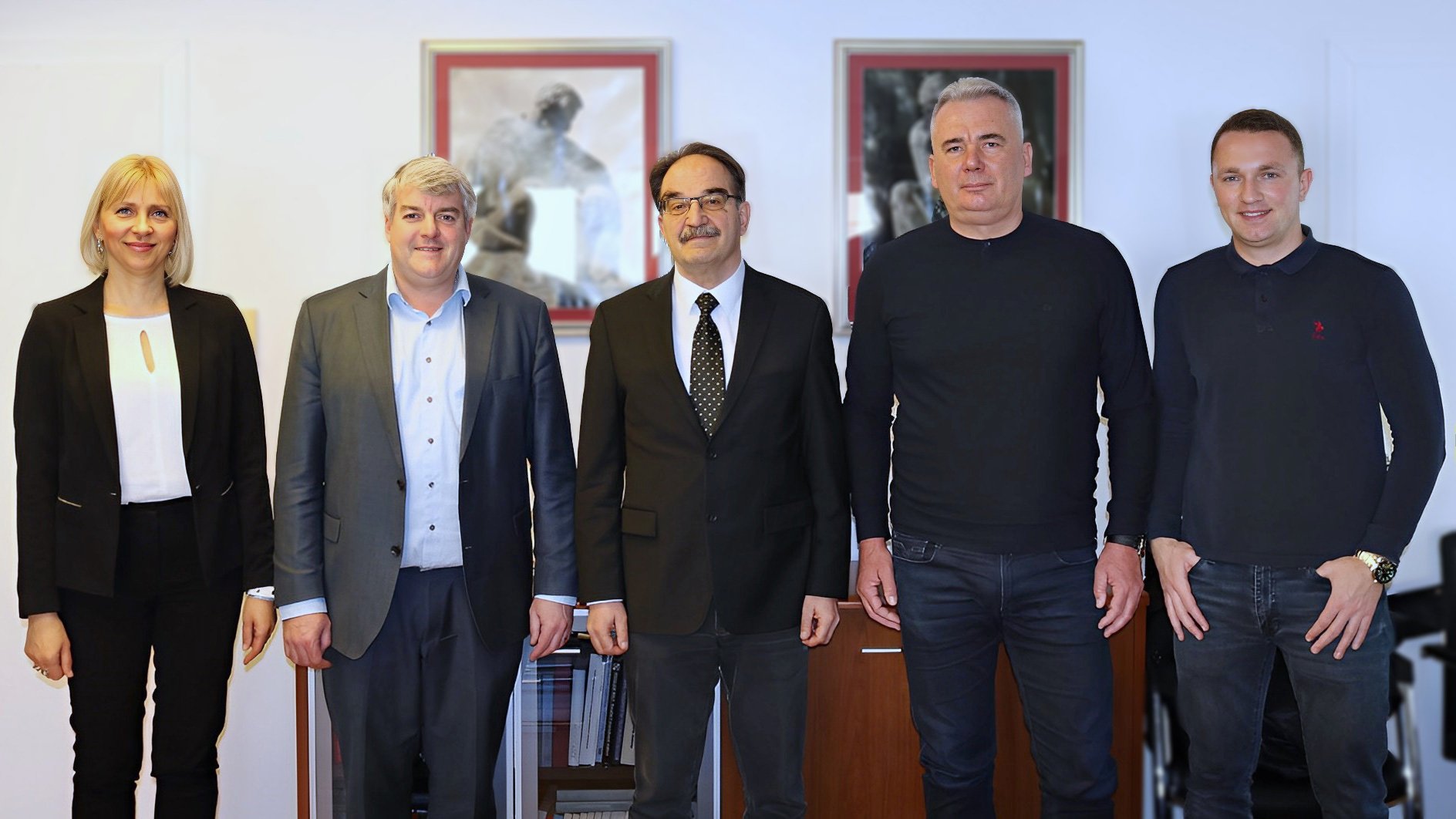 The start of the construction works is expected in the first half of March 2023 and represent the first significant upgrade of the Institute's infrastructure since its establishment in 1950.
"The signing of this contract marks the beginning of a challenging but exciting phase in the Institute's work, the outcome of which will be of great importance to the scientific community across the country and to future generations of doctoral students who will be able to continue their careers in Croatia working on state-of-the-art equipment and laboratories," said RBI Director General Dr David M. Smith.
"It is a great pleasure and responsibility to be part of this project, which will contribute to the development of research infrastructure in Croatia and globally," said Mate Šakić, President of the Management Board of Lavčević d. d. "Our team is committed to creating a high-quality construction project that meets the requirements of a top research institute and benefits the scientific community and society at large," he concluded.
The construction will include renovation of existing facilities and construction of new ones in biomedical sciences, marine and environmental research, advanced materials and technologies, information and communication sciences and technologies, and a congress centre.
"This is a long-awaited and exciting moment for all of us at the RBI, as it marks a turning point in the development of our infrastructure and research capacity. By providing the most advanced research infrastructure and equipment, the Institute will be able to attract top researchers and enter into new research collaborations with international partners,'' emphasized Dr Ivanka Jerić, Assistant Director and coordinator of O-ZIP project.
"The O- ZIP project will provide a stronger and more efficient platform for enhancing collaboration between academia and industry and promote knowledge transfer. The new infrastructure will enable the institute to conduct research that is more closely aligned with the needs of industry, creating opportunities for collaborations and knowledge transfer that will benefit both the institute and the industry. The upgraded facilities and state-of-the-art equipment will also enable the institute to offer new and innovative services to businesses, further strengthening the cooperation between science and industry in the Republic of Croatia,'' said the RBI Director General.
The contract was signed after the successful completion of the public tender process and upon receiving the approval of the Government of the Republic of Croatia.
"I would like to express my sincere gratitude to the Croatian Ministry of Science and Education, the Government of the Republic of Croatia and the EU for supporting the O- ZIP project and for recognizing the importance of investing in research infrastructure," concluded Dr Smith.
The O-ZIP project is financed under the European Structural and Investment Funds (ESIF) within Operational Programme Competitiveness and Cohesion 2014-2020.